Pest and Building Maintenance for Residential and Commercial Buildings
Protecting the Gold Coast and Tweed Coast for Over 10 years.
Download our 6 tips to help reduce the risk of termite attack on your home
Receive our useful advice and recommendations only a termite professional knows.


We service all areas, from the southern suburbs of Brisbane all the way to Byron Bay:
Here are some of suburbs we service: 
Coomera
Oxenford
Paradise Point
Runaway Bay
Sanctuary Cove
Hope Island
Labrador
Southport
Surfers Paradise
Broadbeach
Ashmore
Robina
Burleigh Heads
Palm Beach
Currumbin
Coolangatta
Tweed Heads
Kingscliff
Pottsville
Ocean Shores
Brunswick Heads
Byron Bay
Call us now for an obligation free quote: 1300 785 559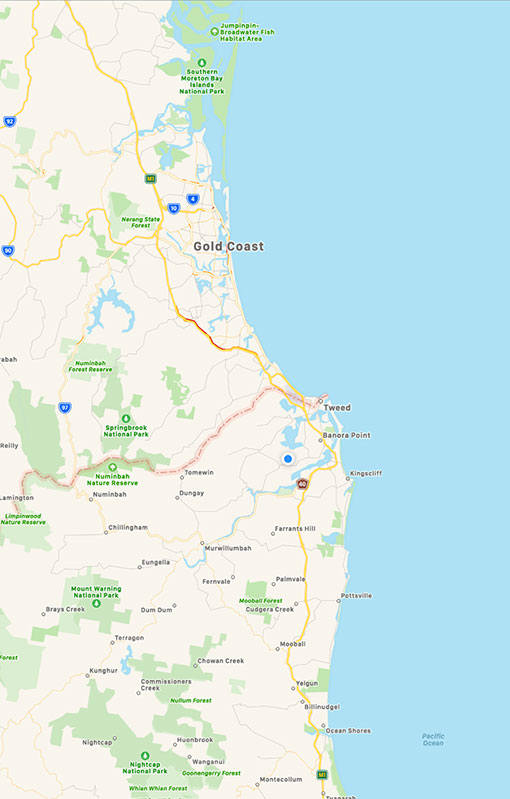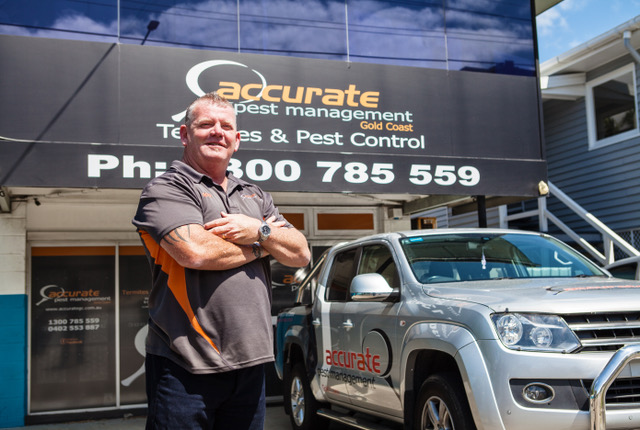 About Us
Accurate Pest Management Gold Coast is a locally owned business, employing highly trained individuals who are also local members of the community.
Employing local technicians and administrative staff, the business is heavily focused on providing the kind of service within the termite and pest management industry which are presently unheard of.
Rodents can spread disease and the symptoms can be similar to that of the Winter Flu! Winter is here and so is the cold. Unfortunately this will mean an increase in Rodents trying to enter our homes to nest in the warmth. You may have already heard scratching in your...
read more
9 tips to help reduce the risk of termite attack on your home
Receive our useful advice and recommendations only a professional knows
Are your technicians licensed?
Each of our 5 technicians have a QLD and NSW pest management licence with photo ID registered with Queensland Health and the NSW Government
Is your company insured?
Yes
$10,000,000.00 Public Liability Insurance
$1,000,000.00 Professional Indemnity Insurance
WorkCover
Is the owner a qualified and experienced technician?
Yes, the owner has over 30 years' experience working with termites and general pestsand is licensed in both QLD and NSW
What kind of pests are your experienced with?
Not only do we cover general pest control for Cockroaches, Spiders, Silverfish, Rodents, Fleas, Ants, and Bed Bugs but we also specialise in Termites. We are the termite experts!
What type of chemicals do you use?
We use products safe for children, pets, allergy suffers and pregnant women. All of our products are also environmentally friendly.
Can I trust your company?
Accurate Pest Management Gold Coast are involved in various business groups within the community. Have a browse through our testimonials page.
Is your company reliable?
Accurate Pest Management Gold Coast arrive on time every time to appointments ensuring there is a solution to every problem.
Get a Free Quote!
Describe your requirements and we'll give you a call
within 24 hours or less.