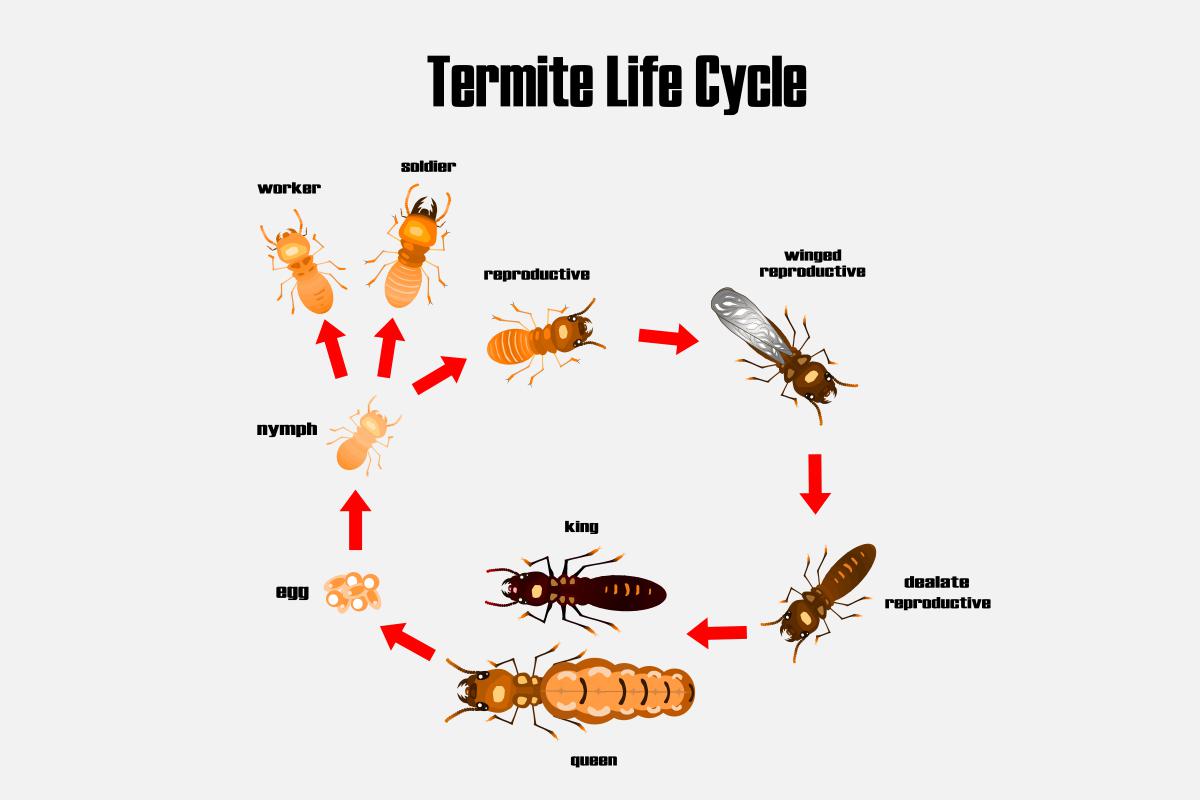 Termite Inspections are a crucial part of home ownership in Northern NSW and South Eastern Queensland.
Our experienced inspectors will do a through inspection to all accessible areas of your property including all internal, external, subfloor and ceiling areas, as well as a thorough inspection of the grounds. Live termites, termite damage, fungal decay, decay (often referred to as wood rot), moisture borer and chemical delignification are all specific conditions which our inspectors will be searching for.
Other conducive conditions such as poor ventilation, direct timber to ground contact and Concealed inspection zones will also be reported on.
We also look at poor drainage, and visible plumbing leaks, which may impact the property.
If active termites are located during an inspection, the technician will let you know as soon as possible so that the necessary steps can be taken as a matter of urgency.
Speaking with your technician at the time of the inspection will give you the best value for service. Having an experienced professional explain the findings and providing recommendations is priceless. Taking the time to ask questions and raise your concerns is strongly recommended.
A detailed report with photo's will be emailed emailed within 24 hours or less and will include all of the conditions present at the time the inspection was undertaken.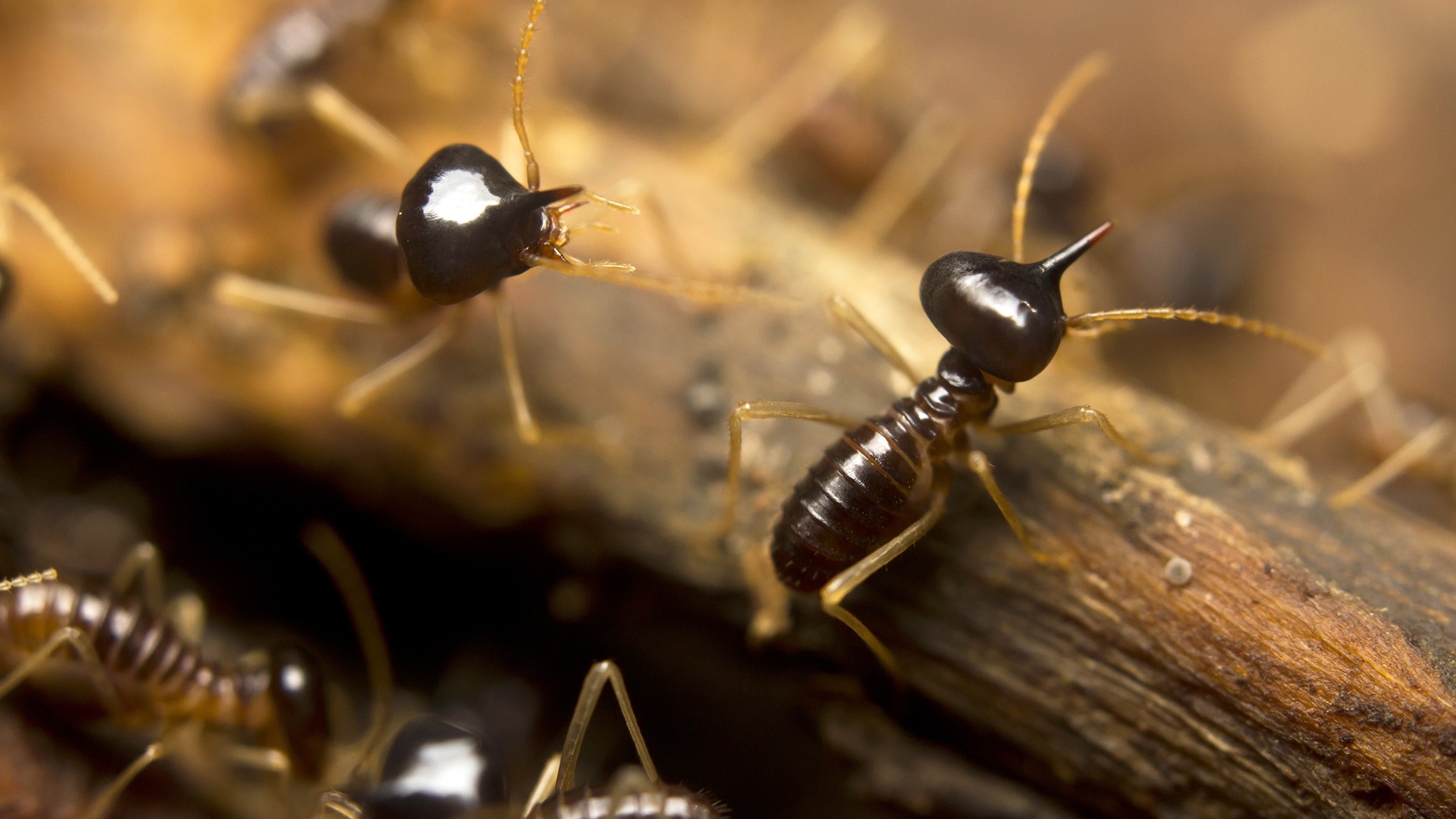 Our Inspection reports meet and exceed the Australian Standard for timber pest inspection, with all of the necessary tools and implements utilized throughout the inspection.
Termite Inspection Reports should be done every 12 months as a minimum as recommended by Australian Standards. With Northern NSW and SouthEast Qld being high risk regions for termite activity, intervals of 6 months and even less are often recommended by our technicians.
Something you should ask when choosing an inspection company, is the experience that your specific inspector carries. 5 years experience would be the minimum inspection experience required to ensure that you are at least engaging someone who should know what to look for….There are the exceptions, but we often find the unexpected and this can be difficult to teach someone without them having done the miles.
Termite Baiting is an ongoing process where baits are installed at 3 meter intervals about a structure.  During foraging, once termite find the baits, they will often feed for a few months, at which time your technician will apply an insect growth regulator to begin the eradication process.
The insect growth regulator is a non toxic product which affects the termites ability to molt and feed, which eventually leads to colony eradication.
With changes in Technology, we now use a bait product which includes the insect growth regulator, removing the need for close interval monitoring.
This system is called the Sentricon Always Active termiticide Rod installation, and has proven to be far more effective than conventional termite baiting in the Tweed and Gold Coast Region.
If you are concerned, want to know more or get a quote to protect your property, please just call and we'll come and assess your property and explain the best solution for you.
All of these methods have a place, however being far more labour intensive, the chemical soil treatment is often overlooked by many Termite Specialist Companies. Installation of a chemical termite barrier is hard work, but provides the best protection from termites in the majority of cases. Many termite management companies simply will not inform the customer of this option, and sell a baiting installation as it is less time consuming, not to mention the need for specialized pumps and tank apparatus which are not required for baiting system installations.
Sometimes Baiting is the only suitable option, but be mindful that many inferior Termite Management Companies only install baiting systems, without providing the option for the barrier.
Chemical Soil Treatments
(Chemical Termite Barriers)
The chemical termite barrier is probably the safest bet, depending on your homes' construction.
This process involves treating the soil against the exterior of the building and footings with a termiticide to form a continuous treated zone. Non repellent chemicals are best used for this purpose as attacking termite colonies cannot look for gaps or holes in the treatment to avoid being contaminated. There are multiple delivery products such as reticulation and Slabset which will deposit the product where it is intended to treat the soil, however where possible, the chemically treated zone is the way to go. If you would like to know more, or get a termite barrier quote for your property, please call us an we'll visit your home to assess which method will be the most suitable.
We Exclusively use Non Repellent products for our chemical soil treatments due to the proven track record. We do not offer repellent installations due to the elevated risk of installation failure, and we for us iot's simply not worth the risk. We offer 5 year service warranty on all of our chemical soil treatments, which is in addition to the product manufacturers claims.
Physical Termite Barriers
Physical Termite Barriers are installed at construction time, and products such as Kordon, Term-Seal and Termimesh are commonly installed. The physical barrier relies on the visibility of the product within the building, so thatv termite entry can be seen prior to significant damage taking place. Just because you have a physical barrier around your home, does not mean that you won't get termites, it just means that you shouldn't get termites without their presence being detected.
Termites can also be known as 'white ants', and can cause catastrophic damage to timber in service. The timber inside your home contains high levels of cellulose, which is the main food source of the feeding termite.
Termites will effect one in every 4 homes on average within our Tweed/Gold Coast Region, which makes this destructive pest more common than individuals would like to believe.
There are multiple species of termites in our region, and the two most common termites found in homes on the Gold Coast and Tweed areas are also the most destructive.
Schedorhinotermes Sp.
Coptotermes Sp.
There certainly are other species, however these are the two most commonly found. Each species carry different identifying features and behavior, which require different measures to gain control, depending on the situation.
If you have found active termites and would like to speak urgently with one of our technicians, please call us today.
We service all areas, from the southern suburbs of Brisbane all the way to Byron Bay:
Here are some of suburbs we service: 
Coomera
Oxenford
Paradise Point
Runaway Bay
Sanctuary Cove
Hope Island
Labrador
Southport
Surfers Paradise
Broadbeach
Ashmore
Robina
Burleigh Heads
Palm Beach
Currumbin
Coolangatta
Tweed Heads
Kingscliff
Pottsville
Ocean Shores
Brunswick Heads
Byron Bay
Call us now for an obligation free quote: 1300 785 559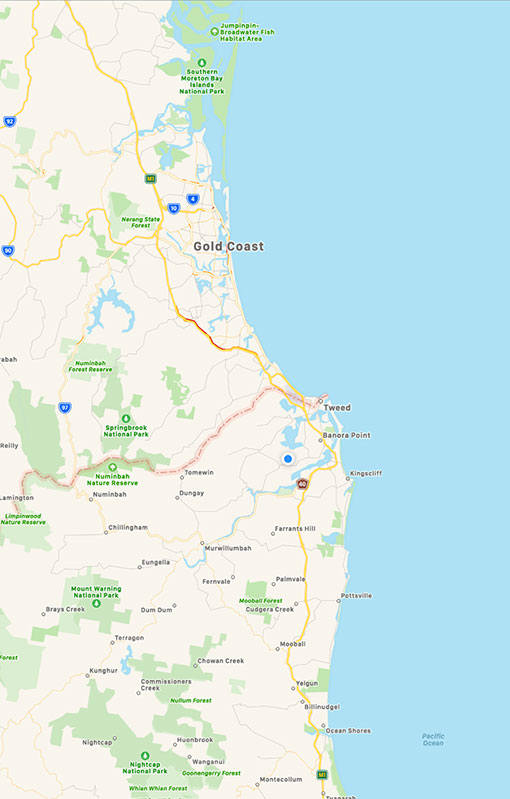 Get a Free Quote!
Describe your requirements and we'll give you a call
within 24 hours or less.