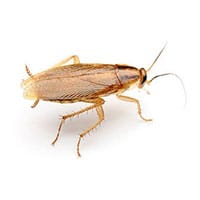 German Cockroaches are a commercial pest, and are usually smaller (1-15cm in length and are light brown in colour. This species can be difficult to manage, and cleanliness of the environment is most important.
German Cockroaches are far more hardy than their flying counterparts and a different treatment method is required, with a second visit often necessary to break the breeding cycle.
Get a Free Quote!
Describe your requirements and we'll give you a call
within 24 hours or less.